We permit returns and/or exchanges in the following instances
The incorrect product has been delivered to you. The product delivered to you is damaged or defective. The product has the incorrect size or specifications. When a Return and/or Exchange needs to be initiated. Returns and/or exchanges need to be initiated within five days of delivery of the product having been delivered to you. Check out below other Shipping & Returns rules here.
When a product is returned to us you can
Have the product replaced/exchanged.
How a Return and/or Exchange is initiated
All returns and / or exchanges shall be initiated by means of an email sent to info@komposite.co.za setting out the reason for the return.
Condition of the Product Returned
In returning the product to us, the following shall apply. The product needs to be Undamaged, Unused and In the original packaging. Packaged and wrapped correctly and safely by you.
Manner of Return
We will require you to return the product to our offices at the following address: 9 Columbus Crescent, Unit 1, Rivergate Industrial Park, Cape Town, 7441. Shipping charges for the return are for the users account.
What will happen once a Product is returned
Once returned, and subject to a product inspection, you will be given the option to replace the product.
Product Inspection
Once returned, and prior to accepting such return, we will be permitted to inspect the product. Should the product in our reasonable discretion not be suited to be returned, we shall not be obliged to accept such return.
Method of refund
Funds will be returned within 7 working days to the same form of payment that was made for the purchase.
Established in 2020, Komposite was born out of a desire to make designer decor products accessible to everyone.
This concept of making design affordable, means we've worked hard to create a range of value-for-money designer products for everyone. 
Driven by a team of highly skilled and passionate designers and craftsmen, we've done this by improving our efficiencies at every stage of the design and production process. So, less material, less parts, less waste and less wait. This way, you get more, for less.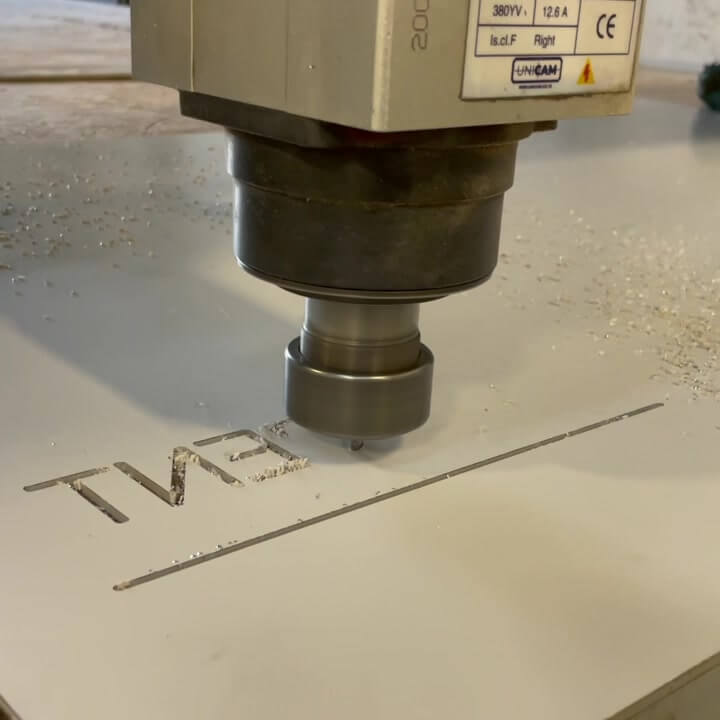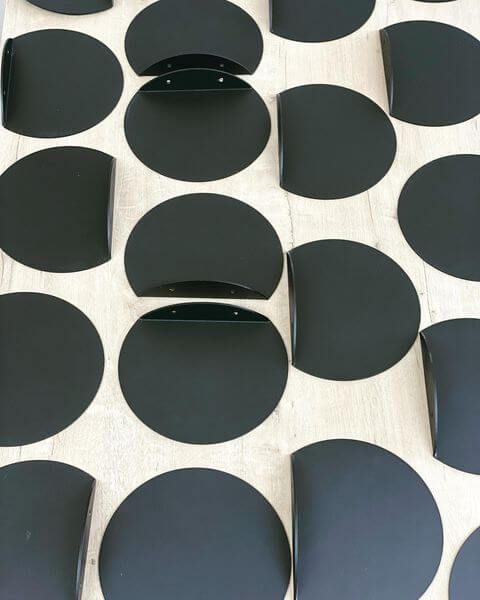 We're proud to say that we're part of the Tilt Design Collective, and so we're able to pull on a wealth of knowledge and experience in the design and manufacturing space, and are also able to assist and advise on all your design requirements should you have a bigger project in mind.
We want to help you make your home or space look amazing, without breaking the bank. We promise good value for money, quick turnaround times, easy installation and brilliant designs.
Bringing beauty to the mundane, and ensuring form follows function, our selection of House Signs, Outdoor and Household products are the perfect addition to your interior and exterior space. 
Easy to install and the perfect size to ship just about anywhere. We love to create products that you would use inside and outside your home, which is why we proudly produce many of our products locally. 
So, go on. Add a little Komposite to your house and make your space your own.
Checkout our online shop to find your perfect house number, street sign, decorative screen, outdoor or household product!